WIT Honors Driver at the Richard Crane Memorial Truck Show
by Women In Trucking Staff, on Sep 18, 2019 10:33:00 AM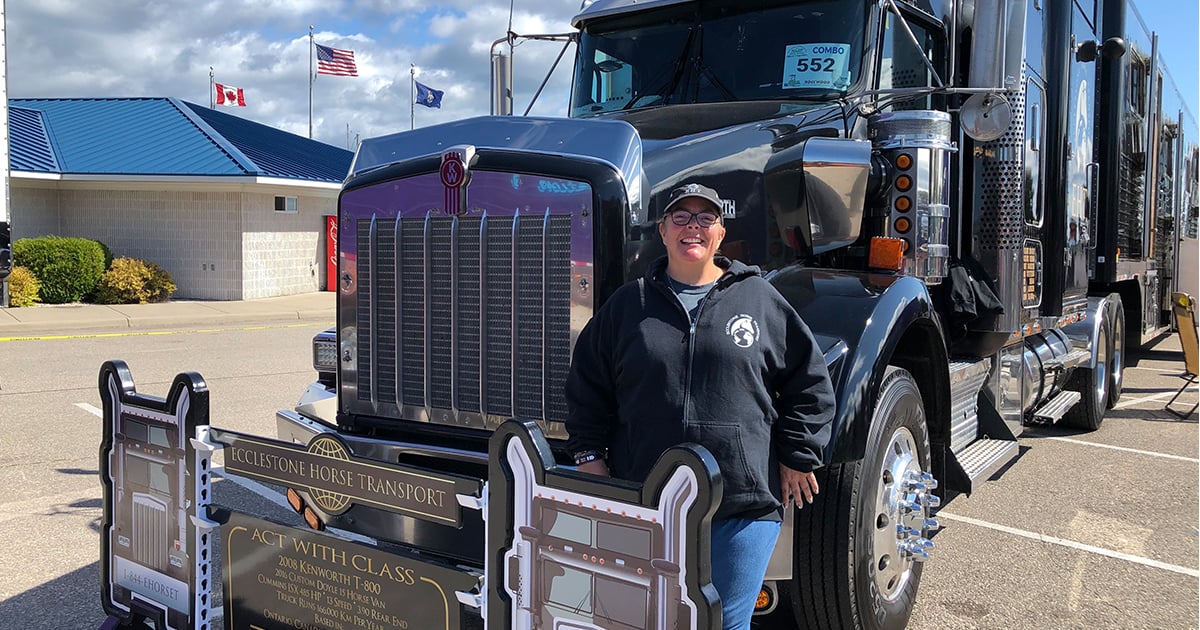 For 24 years, the Richard Crane Memorial Truck Show has been a highlight for the residents of St. Ignace, Michigan. This year's event took place September 15. Hundreds of trucks crossed the Mackinac Bridge with their horns blaring and lights blazing as they made their way over the five-mile bridge. Fran (Crane) Bernard and her brother, Rick Crane, have been the driving force behind this annual event which honors their father, Richard Crane, a former driver, truck owner and founder of the American Truck Driving Schools.
"The entire show feels like a family affair, as drivers return, year after year, to show off their big rigs, listen to the bands, enjoy an elephant ear or two and just reunite at this special truck show," said Ellen Voie, president and CEO of the Women In Trucking Association (WIT), who was in attendance this year. The National Association of Show Trucks (NAST) manages the awards, parks the trucks and monitors the flow of traffic through this small town in Michigan's Upper Peninsula.
Fran Bernard, a long time Women In Trucking member, created the WIT award to honor one of the female drivers who enters her truck into the competition. This year, WIT member, Su Schmerheim was the recipient of the award. Schmerheim drives for Eccelstone Horse Transport and is one of the few female solo horse haulers in the nation. Schmerheim, and her feline companion, Jake, were a hit at the show as Jake watched over the folks checking out the gleaming horse trailer hooked to a 2008 Kenworth Y-800. Schmerheim even had her nails painted for the occasion, with the Kenworth logo on her finger.
Congratulations Su Schmerheim of Commerce Township, Michigan, for winning the 2019 Women In Trucking Award at the Richard Crane Memorial Truck Show!