Women's Equality Day: Reflecting and Progressing
by Women In Trucking Staff, on Sep 1, 2021 2:33:55 PM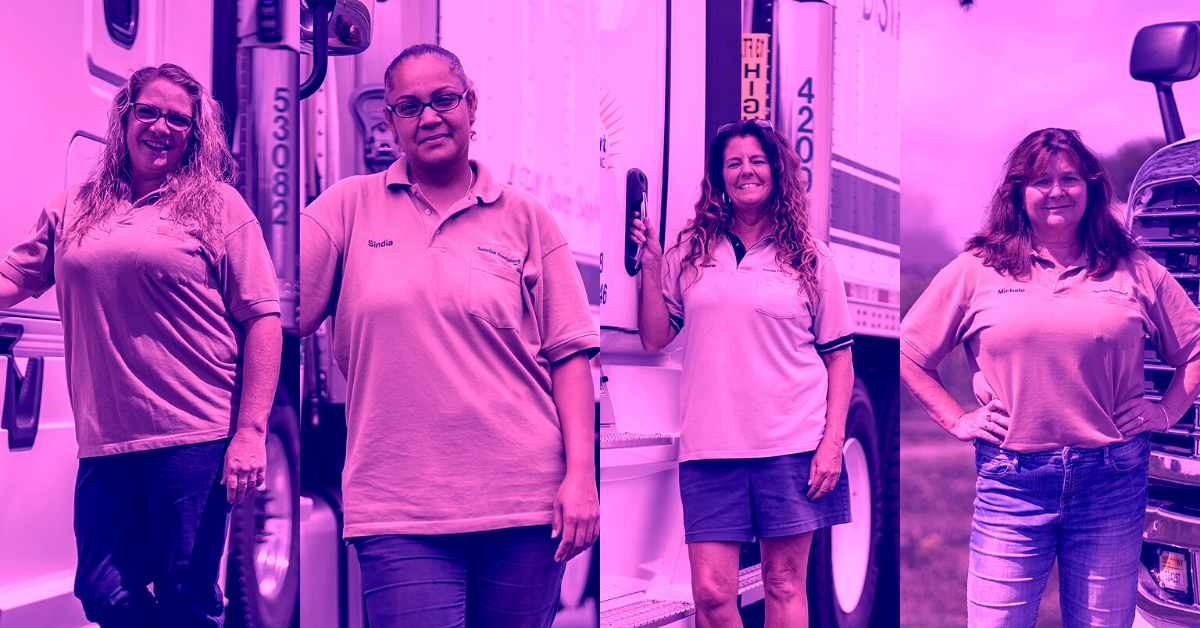 America just celebrated Women's Equality Day, a day where the United States commemorates the nation's 1920 ratification of female suffrage and reflects on what more it can do to ensure women can exercise their full rights and privileges as citizens of the United States.
From outlawing sex-based education, employment, and wage discrimination to becoming more vocal and passionate about the need for more inclusivity, the country has come a long way since 1920. Women now make up nearly half of the U.S. labor market, and their 56.2% workforce participation represents an over 75% increase from 1948 — the year the federal government first began tracking the metric. Females aren't just working more; they are also increasingly taking on more advanced roles. They represent over half of the college-educated labor force, account for nearly 40% of the country's managers, and comprise a higher share of the U.S. Congress than ever before.
Like the rest of the country, the trucking industry has also made demonstrable strides towards becoming more inclusive. Department of Labor data indicates that there has been an 88% increase in female drivers since 2010. More women feel safer, comfortable, and at parity with their male peers in the industry than ever before.
That's not to say that there isn't more work that still needs to be done. Females still comprise just 7 to 10% of the country's driver population, primarily because many women still don't feel that the industry's conditions are safe enough for their participation. In large part because of their collective hesitancy to join the industry, the country is currently short over 50,000 drivers. This shortage has contributed significantly to the nationwide supply chain crisis that has caused everything from widescale scarcity of consumer products to sharp increases in shipping costs. It's an alarming issue, to be sure, and one that will never be rectified until the country addresses the trucking sector's homogeneity problem.
Fortunately, many industry stakeholders recognize these concerns and are treating Women's Equality Day as an every day affair. Every year, an increasing number of trucking companies are helping to bridge this gap by implementing same gender training programs and harassment and violence policies while increasing the personal safety capabilities of their trucks and equipment.
The federal government is also working overtime to help make the industry more inclusive.
Congress' highly-touted bipartisan infrastructure bill, which is expected to reach the president's desk by the end of September, will create a new Women of Trucking Advisory Board. The goal of this board is to promote organizations and programs working to increase the number of and better the treatment of female drivers. Congress' legislation will give activists, advocacy organizations, and other change agents across the country the tools they need to communicate more effectively with industry leaders and political decisionmakers, allowing them to make bigger, more explosive, and longer-lasting strides towards full institutional equality in the industry in the years to come.
The Department of Transportation also continues to make measured progress in making the trucking sector more inclusive. For years, it has offered a Women & Girls in Transportation Initiative program that has helped encourage more female participation. The recent leadership of Elaine Chao, who was very vocal about the need to increase female representation, and present leadership of Pete Buttigieg, who graciously accepted Woman In Trucking's insights at a summer roundtable and is currently exploring ways to address the truck driver shortage, also suggest that further improvements are just around the corner.
In closing, there is a lot to be grateful for on this Women's Equality Day. We here at Women In Trucking look forward to continue leading the charge to encouraging the employment of more women in the trucking industry, addressing the obstacles they face, and promoting their accomplishments today, tomorrow, and in future.