5 Habits of Highly Effective Female Business Owners
by Michele Wade, on Aug 11, 2020 10:07:37 AM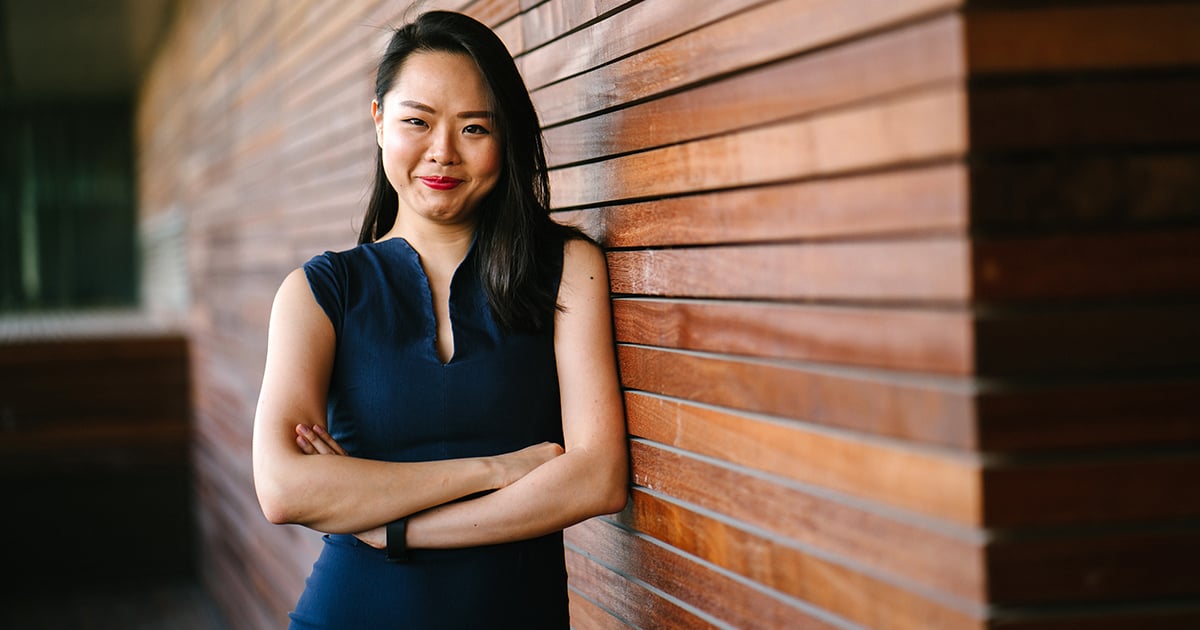 According to American Express' 2019 State of Women-Owned Businesses Report, employment by woman-owned companies (WOBs) in the transportation and warehousing industry increased 10 percent between 2014 and 2019. Even more impressive, total revenue by WOBs in the industry was up 28 percent during that same time period. In its 2020 list of Top Woman-Owned Businesses, Women In Trucking shines a light on 12 outstanding performers from this widening field. STAY TUNED: The 2021 Top Woman-Owned Businesses in Transportation will be named August 2!
How do these leaders and their companies deliver such a remarkable performance? In a review of their winning nominations, a number of common themes repeatedly rise to the surface. With a nod to author Stephen R. Covey, following are 5 Habits of Highly Effective Female Business Owners.
1. Focus on Growth
Top WOBs appear to be in growth mode. At Knichel Logistics, for example, President and CEO Kristy Knichel spearheaded the development of an agent program in order to continue growing the company and bolster its geographic footprint. Under the direction of President Barb Bakos, Powersource Transportation grew from 99 owner-operators to 130 in the past five years. Becoming an authorized agent of United Van Lines helped Tru-Pak Moving Systems to increase volume and revenue, add national accounts, hire 20 more female drivers, and increase the size of its equipment fleet. Rihm Kenworth was recently named the #1 Largest Woman-Owned Company of the Year for Minneapolis/St. Paul, Minn., based on revenue.
2. Never Stop Improving
Continuous improvement is another common denominator for this year's WOBs. Over the last 18 months, Kenco has made a significant investment in building out the company's transportation and ecommerce capabilities and expanded its in-house Innovation Lab for the research and development of emerging technologies. Both divisions of Brenny Transportation have been Disadvantaged Business (DBE) certified. The company can now help with government jobs and other opportunities that require these specifications. Veriha Trucking makes a serious commitment to safety and training. In January 2020, the company was recognized with a 2019 Fleet Safety Award by the Truckload Carriers Association. Based upon total DOT accidents per million miles, this award is given to just 18 fleets.
3. Put People First
It should come as no surprise that half of this year's Top WOBs were also included on Women In Trucking's 2019 list of Top Companies for Women to Work for in Transportation. These companies understand the importance of building a positive corporate culture. At United Federal Logistics, President and Co-Founder Jen Behnke is focused on providing a supportive work environment. Treating employees with respect and dignity, an excellent work-life balance and a generous benefits package are key reasons for the company's high retention rate. After taking over her family's business, RFX CEO Kimberly Welby reorganized the entire company to put people in positions they love. In doing so, she helped the company to improve profitability as well.
4. Raise Awareness
WOBs are working to promote gender diversity in the industry at large. Aria Logistics President Arelis Gutierrez is helping to break barriers and highlight the need for diversity by exhibiting at conferences, attending networking events and joining organizations representing woman-owned businesses. AGT Global Logistics President and Founder Angela Eliacostas served as WIT's Influential Woman in Trucking throughout 2019, helping to raise awareness for the organization and its mission. AGT will represent supply chain businesses for an upcoming PBS special and be featured on Lifetime Channel's "The Balancing Act with Montel Williams." Jennifer Mead, President of S-2international, was recently featured in an article in SAMA's magazine highlighting her 28-year career path in a male-dominated transportation industry.
5. Give Back
The WOB's on this year's list share a commitment to social responsibility. A dedicated member of the Transportation Intermediaries Association for nearly two decades, Kristy Knichel strongly believes in the importance of bringing a woman's perspective to the table. Last April, she was elected to TIA Board of Directors as Intermodal Logistics Chair. Tru-Pak's CEO Allyson Siegel strives to partner with like-minded businesses, serve as a community resource, and give back to others. After partnering with a national corporation planning to close multiple offices, she recently was able to provide furniture to more than 50 underfunded organizations. Giving back is also important to Jennifer Behnke at United Federal Logistics. She makes it a priority to donate to local non-profits and invests in the next generation by speaking to local high school students about entrepreneurship and the value of blue-collar industry.
These are just a few of the best practices that are helping the 2020 Top Woman-Owned Businesses to stand out. By following their lead, other female business owners also can chart their own path forward and help to make the transportation industry a better place.
This article was originally featured in Edition 2 of 2020 in our official magazine, Redefining The Road.

Like this kind of content? As a member of the Women In Trucking Association, stay on top of emerging trends and business issues impacting transportation, logistics, and supply chain operations, learn the importance of gender diversity in the workplace and the need for more women drivers, and see best practices in encouraging the employment of women in the trucking industry. Learn More