Does This Truck Make Me Look Fat?
by Ellen Voie, on Jul 29, 2020 1:52:29 PM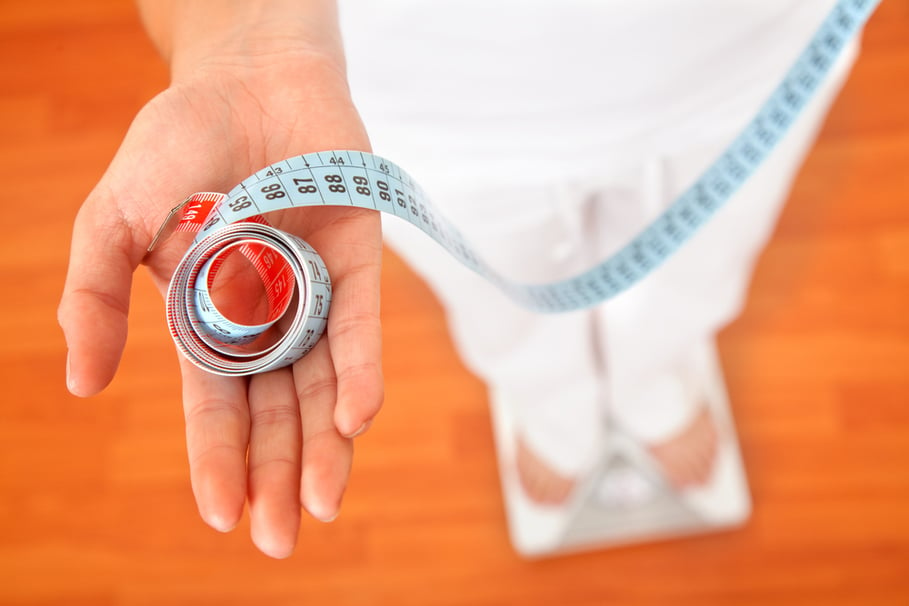 Recently I reached out to our driver members and asked them about the stresses they are experiencing due to the COVID 19 Pandemic. Challenges included access to personal protection supplies and cleaners, finding facilities open for rest stops and showers, and mental health concerns related to keeping their families safe.
One of the top issues came as a surprise. Many of our drivers said they were gaining weight at an alarming rate during these stressful times. Many of the reasons for the weight gain were due to the closing of restaurants that provided inside seating. This includes truck stop eating as well.
Professional drivers were suddenly forced to look for alternatives. However, a fast-food restaurant drive-through was not an option for a tractor-trailer, and walking up to a window was a violation of the social distancing rules.
Without truck stop restaurants, drivers not only were lost some healthy food options (salad bars, etc.), they lost the chance to relax with their peers in a familiar environment. Drivers' lounges were closed because of the fear of spreading the virus. Work out rooms were also off-limits due to the fear of spreading germs.
Limited food options, no gyms, and no socializing for drivers added to their stress. Throw in the closing of rest areas along the highways and then add the prohibition of using a customer's restrooms because of sanitization issues. You've added to the strains of an essential worker.
Drivers cited the lack of food choices and exercise facilities added to increased expectations to deliver their loads, and the pounds started adding up. "I've gained nine pounds," said Rachel. Connie blamed the additional pounds on only having access to fast food, and Donna cited a weight gain due to stress eating.
These drivers are not alone. A WebMD poll cited in a blog by Norman Winegar the Chief Clinical Officer of ESPYR found that 47 percent of women and 22 percent of men said they had gained weight during the pandemic. The 1,000 Americans didn't have the same challenges professional drivers faced while making their deliveries (or while living in a truck) despite COVID 19 difficulties.
The Women In Trucking Association partnered with ESPYR to provide free counseling to our CDL members (thanks to the generosity of both Amazon and Total Transportation of Mississippi who funded the program.)
Espyr offers easy access to mental health professionalsthrough TALKNOWTM, a tele-mental health solution that provides immediate support for driver mental health and work-life related issues. Drivers and their family members can speak with an Espyr mental health professional without an appointment and without waiting.
To help drivers ensure their ability to pass their CDL physical, they were provided with Fit to Pass℠, which is a customized coaching program designed to improve the health of professional drivers and help them meet the physical requirements of the DOT recertification exam.


The number one reason our drivers participated in the program was to lose weight. The average weight of these coaching clients was 230 pounds, and these were all women! They recognized the need to drop pounds to lower cholesterol, decrease the stress on their hearts and bodies, and just to feel better and look better.
The response was truly remarkable for those who took advantage of the program. "I've been doing really good since I started with the program ... I've gone from a size 16 to a size 14. I'm happy that it's working out...Thank you so very much for your help." - Candy.
"Before I started working with [my health coach] I was depressed and felt there was no hope in losing weight. My biggest struggle was trying so many different diets and weight loss pills. None of these worked for me. I was afraid of getting a health coach because I was afraid of failure and letting my coach down…With a little hard work and a lot of confidence, losing weight is possible," - Donna.
The Women In Trucking Association has continued our partnership with ESPYR and will be providing another 90-day free program for all of our driver members. For more information, visit www.womenintrucking.org.