Top 5 Things That Happened in 2021 to Advance Gender Diversity in Trucking
by Women In Trucking Staff, on Dec 29, 2021 8:05:47 AM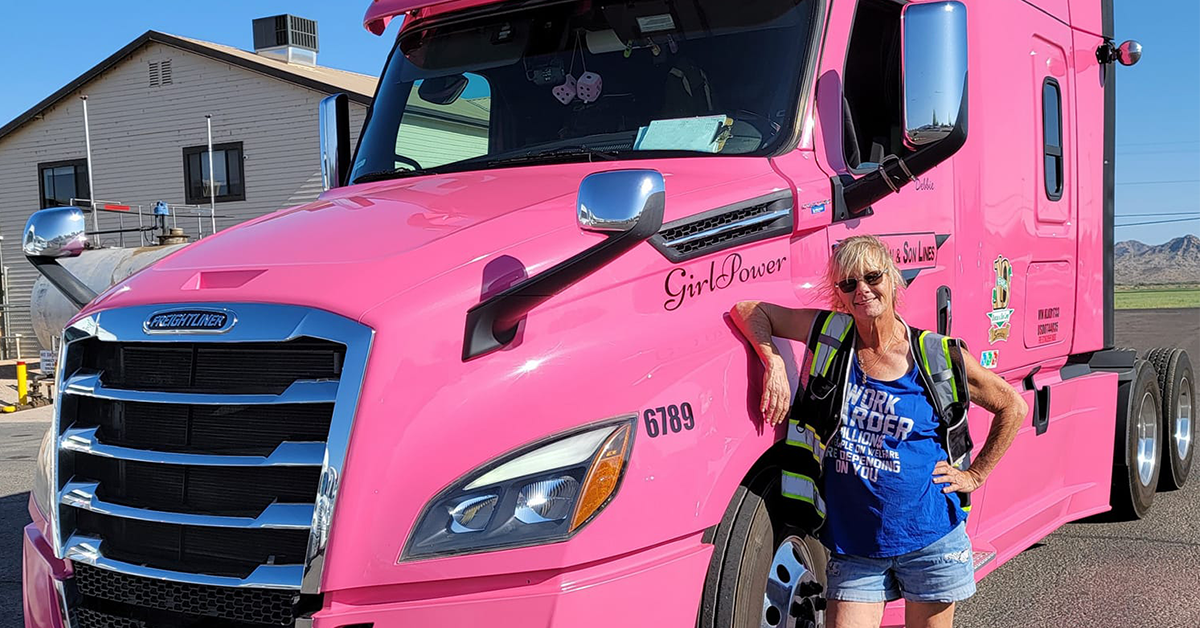 Photo: 2021 'I HEART Trucking' Photo Contest Submission from Debbie Marler
1. Gender Diversity Measures Included in Infrastructure Package
Language in the bipartisan infrastructure bill establishes a transportation workforce outreach program that will help encourage more women to consider careers in trucking, aviation, rail and maritime. WIT also strongly advocated for legislation that directs the Federal Motor Carrier Safety Administration to establish and facilitate a Women of Trucking Advisory Board promoting organizations and programs that provide education, training, mentorship, or outreach to women in the trucking industry. The inclusion of this legislation in the larger infrastructure bill is a significant step toward not only growing the number of women in the industry, but also helping ensure they are able to grow within it. Read More
2. Promoting Women in Trucking Workforce Act Re-Introduced
Senator Jerry Moran (R-KS) re-introduced a bill, Promoting Women in Trucking Workforce Act, which directs the Federal Motor Carrier Safety Administrator to establish an advisory board to address ways to increase the ranks of women in trucking. The bill received bi-partisan support in both the House and the Senate and was created in collaboration with WIT President and CEO Ellen Voie.
Read More
3. Insights on Recruiting and Retaining Female Drivers Shared During White House Roundtables
In July and December, WIT President and CEO Ellen Voie participated in White House Roundtable discussions hosted by U.S. Secretary of Transportation, Pete Buttigieg, U.S. Secretary of Labor, Marty Walsh. Voie provided gender diversity data, covered safety and harassment topics, and shared ideas on how to attract and retain more females in the industry.
The December session also included an announcement to kick off a 90-day challenge to accelerate the expansion of registered apprenticeships; the launch oof a task force to attract more women into the industry as outlined in the recent infrastructure bill; as well as a task force to investigate predatory truck leasing arrangements. Read More
4. Women In Trucking Association Sent Four Appointments to FMCSA Safety Committees
WIT sent four representatives to serve on Federal Motor Carrier Safety Administration (FMCSA) safety groups to provide advice and recommendations to the FMCSA Administrator on motor carrier safety programs and motor carrier safety regulations.
WIT President and CEO Ellen Voie was appointed to the Motor Carrier Safety Advisory Committee (MCSAC) and three of WIT's Image Team members, Deb LaBree, Kellylynn McLaughlin and Angelique Temple, were appointed to the Driver Subcommittee. Read More
5. New Female Driver Mentoring Program Launched
WIT rolled out a new mentoring program, LeadHERtrucking, which matches a female driver new to the industry with an experienced female driver who has achieved a long-term, successful career in trucking.
"Our goal is to decrease the percentage of drivers who leave our industry within their first 12 months," said WIT Vice President Debbie Sparks. "This program will give the new female driver much-needed support as they navigate this complex industry."
LeadHERtrucking provides a structured 10-month mentorship program, with organized monthly virtual meetings between a mentee and her mentor, as well as offering a curated list of topics relevant to these women, presented each month by women who are industry experts. Sessions will focus on mental health and well-being, leadership, resilience, financial independence, as well as addressing specific and unique challenges of being a female on the road. Read More
Like this kind of content?
As a member of the Women In Trucking Association, stay on top of emerging trends and business issues impacting transportation, logistics, and supply chain operations, learn the importance of gender diversity in the workplace and the need for more women drivers, and see best practices in encouraging the employment of women in the trucking industry. Learn More