Social Isolation and Loneliness is a Business Issue
by Norman Winegar, on Feb 23, 2021 3:35:06 PM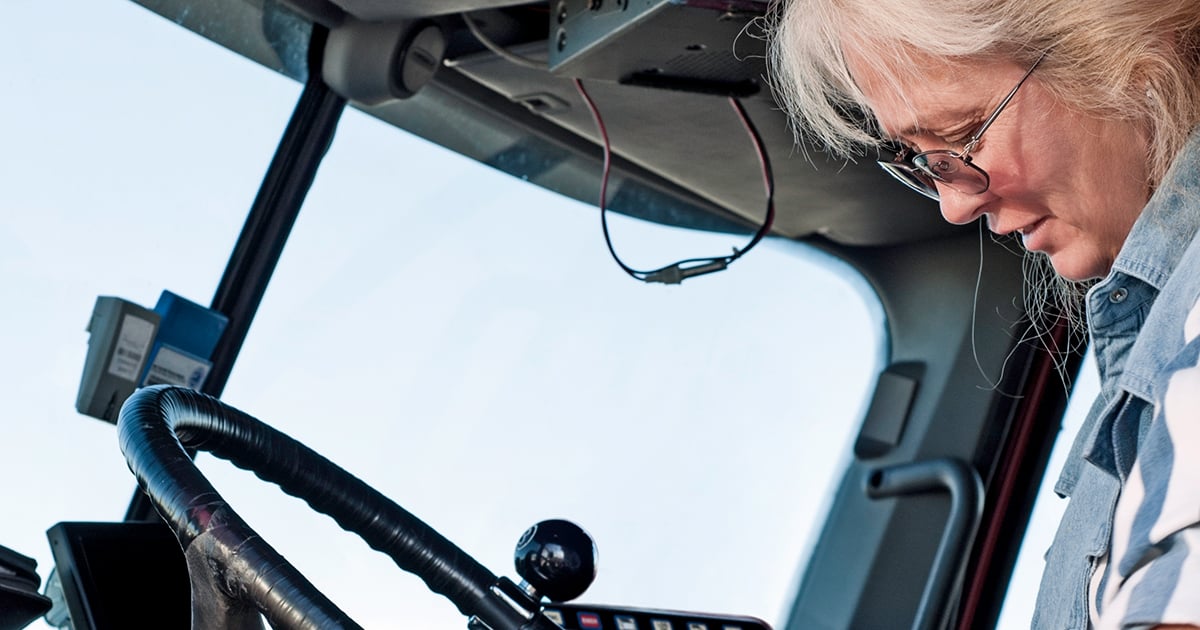 A friend recently joked with me that she sometimes she feels so isolated these days that she actually looks forward to talking with telephone solicitors. She's just resisting giving them her social security number or taking that once in a lifetime opportunity to buy the next can't miss stock at rock bottom prices! She is among the 40% of employed people who have been working from home for a year.
My friend is lightheartedly addressing one the fundamental need of humans- connectedness. And she is addressing the problem of social isolation- the deficit in the frequency, number, and quality of contacts with family, friends, and our communities. It negatively affects our mental health and wellbeing. It makes difficult times much worse. It's been a growing problem in modern society (despite of social media) that has been made worse and more common by the disruption caused by the coronavirus pandemic. The pandemic is highlighting social isolation as one of many aspects of the Social Determinants of Health (SDOH). SDOH are the conditions in environments where people are born, live, learn, play, work, worship, and age. These social conditions influence a wide range of health risks, health costs, and quality of life.
Mental health professionals have long understood the important of the environment in supporting or detracting from people's wellbeing and the achievement of their potential. More recently awareness of the vital role of SDOH has gained traction in the larger healthcare community and that knowledge is affecting governmental policies and public health planning. But improving peoples' environment is a complex challenge even in the best of times. Then come COVID-19.
Even before the pandemic, social isolation was widely known to negatively affect the health and wellbeing of vulnerable groups. Think older people. Or of course, professional drivers who spend days and weeks on the road and away from their families and communities to supply us with food, fuel, and most consumer goods. Since the pandemic social isolation has affected many more people. Many of them now have a greater appreciation of the stresses professional drivers experience day-in, day-out.
The stress of social isolation might make the expectable challenges bigger ones for the most well-resourced of us. For others, who are not so fortunate, it can make such challenges much more daunting or even insurmountable. For example, millions of people live with and manage some type of mental health condition. Millions more are misusing alcohol or other drugs, or who are in recovery and pursuing a new, drug-free lifestyle. Or the 20% of parents who have special needs children. Or the millions of people who at any time are experiencing job loss, divorce, family problems, the loss of a loved one, or are having relationship difficulties. All of these people experience enormous daily challenges on top of whatever else life has in store. Social isolation makes their challenges even greater.
At Espyr, we recognize social isolation as part of the landscape, and we think it will not go away in the post-pandemic future- whenever that begins. We have carefully designed services to address this painful issue. Services that enable people to speak with licensed mental health counselors easily and without appointments for in the moment support. Services that provide easy access to health coaches and to engaging interactive mobile apps. Targeted educational programs. And even artificial intelligence-enabled chatbots whose support can be even more helpful than texting a friend.
If you are a leader of a business or a human resource professional or a health and wellness benefits manager, now would be a great time to give some thought to this issue. Then examine what your organization is providing to your most valuable resource- your employees- to help them with their struggles around social isolation.
Like this kind of content?

As a member of the Women In Trucking Association, stay on top of emerging trends and business issues impacting transportation and logistics; learn the importance of gender diversity in the workplace and the need for more women drivers; and see best practices in encouraging the employment of women in the trucking industry. Join today! Learn More