Looking in the Rear-View: The Best of 2020
by Women In Trucking Staff, on Dec 29, 2020 4:55:46 PM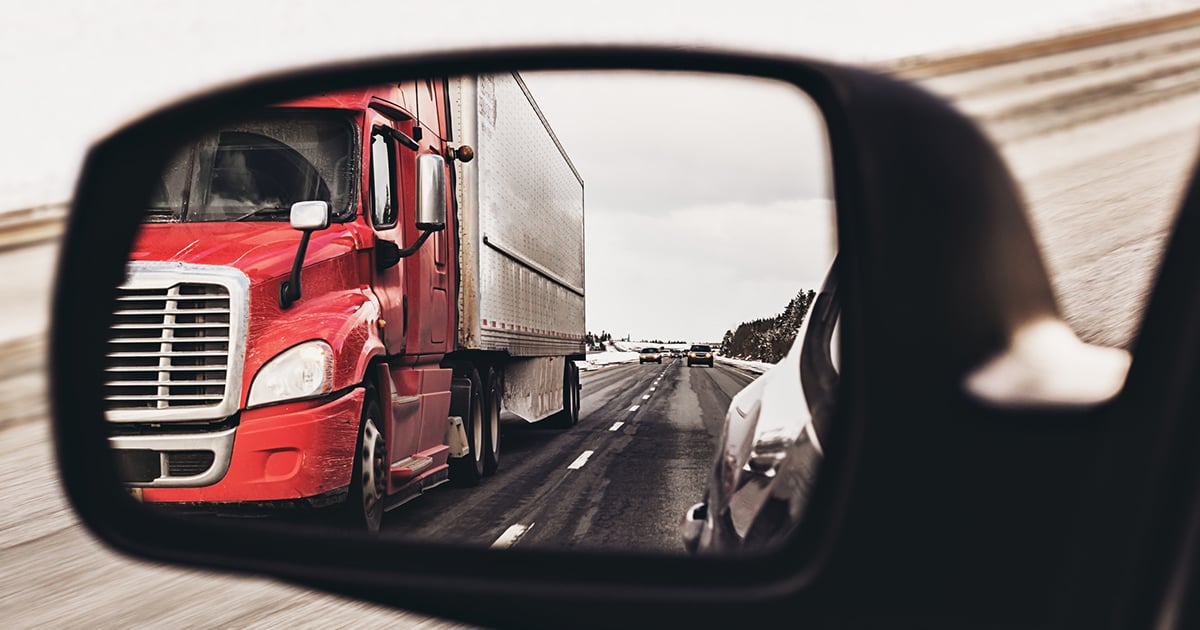 While 2020 has been a challenging year, it has shone a light on the importance of the transportation and logistics industry and the crucial role truck drivers play in not only keeping the economy moving, but delivering critical food, supplies and equipment. Now, we're taking a look in our rear-view mirror to see what topics caught the eyes of our readers over the past twelve months. Here are the top 10 articles of 2020:
As the first Asian American woman to be appointed to the President's cabinet in American history, the U.S. Department of Transportation Elaine Chao gives insight into her personal career journey, succeeding in a male-dominated industry, and her vital role in overseeing federal transportation programs. Read More
Looking for a gift for the trucker in your life that's practical for out on the road? From polarized sunglasses and a lunchbox cooker, to a neck messager and more, WIT Driver Ambassador Kellylynn McLaughlin shares what a trucker really wants on their gift list. Read More
This year, WIT featured 12 top-performing woman-owned businesses as part of its Top Woman-Owned Businesses in Transportation list. In a review of their winning nominations, a number of common themes repeatedly rose to the surface on how they achieve success. Read More
Third-generation lady truck driver Jacinda Duran tells her story about life on the road, how she got there and how she's handling a career in trucking during a pandemic. Read More
In this industry, a post-trip inspection is a time to reflect, assess, and plan what's next. Every month, WIT Driver Ambassador Kellylynn McLaughlin takes in a post-trip inspection on her life and experiences as a professional driver. In September, she reflected on Driver Appreciation Week. Read More
A reported 98% of professional drivers have a problem finding safe parking - an issue that's been a top concern for more than four decades. In this blog post, WIT president & CEO Ellen Voie calls on the industry to work together to help solve this problem. Read More
Family-owned businesses are particularly prevalent in transportation. To better understand their unique business dynamics, WIT talked with two members who are family business owners on how they run their operations successfully. Read More
Many professional drivers experience a chronically stressful work life and have aches and pains that come with driving. This article details how incorporating yoga into their routine can help manage stress and keep them healthy and on the road. Read More
In this Q&A, Sandy Rapp, Senior Vice President and Chief Information Officer of TravelCenters of America, helps answer your questions about how to keep your team connected and happy while working remotely. Read More
2020 brought a different spin to the sixth annual Accelerate! Conference & Expo. For the first time, WIT successfully held its conference virtually due to the COVID-19 pandemic. If you missed it, don't worry! This article hits all of the highlights. Read More
Like this kind of content?
As a member of the Women In Trucking Association, stay on top of emerging trends and business issues impacting transportation and logistics; learn the importance of gender diversity in the workplace and the need for more women drivers; and see best practices in encouraging the employment of women in the trucking industry. Join today! Learn More